Korea Business Conference
Hosted by Israel Export Institute and Yonaco Group, the 2014 Korea Business Conference took place in Tel-Aviv for the 4th time.
The conference provided the necessary updates and insights and covered the various business collaboration opportunities for the Israeli economy and Korean Economy – The Asian Tiger who became the world 13th biggest economy.
The Conference guests, learned from the best experts; met with Korean business leaders looking for Israeli partners; participated in over 100 business meetings – tailored for their needs, and presented their organization to the Korean delegations.
Among the conference topics
– Current trends in the Korean business and economy
– Which industries have demand for Israeli products and technologies?
– Fundraising and governmental grants
– Israeli executives sharing their experience in Korea
– Korea economy and business in diplomacy eyes
– How to leverage governmental buy-back mechanism for doing business with Korea
– Korean Executives speaking about their business
8:00 – 9:00 Gathering and Registration
Host: Mr. Yigal Haccoun, VP, Israel Export Institute
9:00 – 9:45 Greetings & Keynote
Mr. Lior Konitzki, Vice Director General, Head of Technology Industries Division, Export Institute
H.E. Kim Ilsoo, Ambassador of the Republic of Korea to Israel
Mr. Itzik Yona, Chairman, Korea Business Conference
Keynote Speaker:
Building Korea's Future Winning Industries
Dr. Pahk Heui Jae, President & National CTO
Korean Ministry of Trade, Industry & Energy
9:45 – 10:40 Session I
The Secrets Behind the Korean Corporate Walls
Mr. Moshe Sharon, Vice President
IMC Group

Your Seoul Secret is Safe with Me – These and Other Lies of International Negotiations


Mrs. Heather Stone, head of the Korean desk
GKH Law
Korean Mobile Gaming Industry
Mr. Lee Sungsoo, CEO
MobileBus Inc.
Presentation of The Korean Delegations
10:40- 11:20 Networking Break
11:20 – 12:35 Session II
Making Money from a Korean Wave
Dr. Alon Levkowitz, researcher
Begin-Sadat Center for Strategic Studies

Introduction of KT and It's Future Technology


Mr. Daniel M. Shin , Strategic Investment Dep.
Korea Telecom
Building a Successful Joint R&D Relationship with Koreans
Mr. Daniel Manor , CEO and Co-Founder
Ubiqam
Overview of the Coming Korea-Israel Customs Relief Program
Mr. Aviram Abramowitz , Director Clearance Process
Tax Authority
Panel Discussion: Israeli Executives Operating in Korea

Mr. Moshe Sharon, VP
IMC Group
Mr. Igal Karni, Deputy Director for Marketing & Sales
Elta
Mr. Alon Shlesinger, CEO
ISPIRA
Mr. Itzik Yona, CEO
Yonaco Group
12:35 – 13:05 Networking Break
13:05 – 14:00 Session III
Korean Business from Ambassador Point of View
Mr. Tuvia Israeli, Ambassador to Korea 2010-2013
Ministry of Foreign Affairs
Current & future trends for Israeli companies in Korea
Mr. Ofer Fohrer, Commercial Attaché
Embassy of Israel in Korea
Increasing Your Business in Korea by Leveraging the "Buyback" System
Mr. Gabi Golomb, Director General
The Israeli Industrial Cooperation Authority
Insights Into the Korean Economy and Business Practices
Mr. Itzik Yona, CEO
Yonaco Group
14:00 – 14:45 Networking Lunch
14:45 – 17:45 Personal Business Meetings
---
---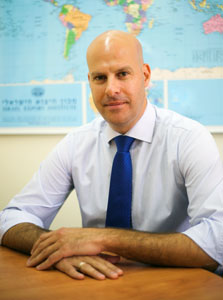 ---
---
---
---
---
---
---
---
---
---
The following Korean delegation attended the Korea Business Conference 2014
KT Corporation
Biggest communication services company in Korea. – מאמר בעברית אודות החברה
KT is looking for all technologies related to KT activities including: telecom, ICT, media, mobile and more.
---
Hyundai Motor – Corporate VC
Investments arm of the automotive giant – מאמר בעברית אודות החברה
---
Naver Corporation
Largest internet company in Korea. – מאמר בעברית אודות החברה
---
Commercial Department – Embassy of Israel
מאמר אודות ביקור הנספח עופר פוהרר
---
KOTRA – Korea Trade Agency
Puts you in contact with the right Korean partners. – מאמר בעברית אודות המשלחת
---
Israeli Industrial Cooperation Authority (רשפ״ת)
---
Yonaco Group – Korea Business Experts
Business development in Korea
---
SeA Mechanics
Mass production of stand and wall bracket for TV.
Die-Casting parts for automobile.
---
NURIBOM
Information Communication, SW, H/W
---
Mobilebus Inc.
Launching iOS/android games, smart TV games
---
MicroDigital
Bio Medical Devices, Medical Device Testing Equipment
---
Investment Team, Gyeongsangbuk-do Government
Provincial Government Office
---
Others and Non profit organizations

Korea Testing Laboratory (KTL)
Testing Laboratory. Certification and Assesment for Electronics, Medical,IT , Environment, Renewable energy
---
Hanyang University
Industry Cooperation Foundation
Academic- Industrial cooperation (collaboration)
---
Korea Development Institute (KDI)
Economic policy research
---
The J Com
Life Science venture company
Korea Business Conference 2014
Dr. Pahk Heui Jae: "We are Still Hungry"
H.E. Kim Ilsoo, Ambassdor of Korea to Israel
Mrs. Heather Stone, adv. GHK Law
Mr. Moshe Sharon, VP of IMC
Mr. Lee Sungsoo, CEO of Mobilebus
Mr. Aviram Abramowitz, director Clearance Process at Israeli Tax Authority