[tabpanel_simple  tab1="About" tab2="אודות הכנס" tab3="Program" tab4="Speakers" tab5="Sponsors" tab6="Guests"  tab7="Set a Meeting"]
KOREA BUSINESS CONFERENCE 2014
Hosted by Israel Export Institute and Yonaco Group,
the 2014 Korea Business Conference will take place in Tel-Aviv for the 4th time.
The conference aims to provide the necessary updates and insights and will cover the various business collaboration opportunities for the Israeli economy and the Korean Asian Tiger who became the world 13th biggest economy.
We invite you to take part in this unique event, learn from the best experts; meet Korean business leaders looking for Israeli partners; participate in one-on-one meetings – tailored for your needs, and present your organization to the Korean delegations.
Talking Business
Korea Business Conference was always a starting point for new and existing business ties.
Among the conference topics
– Current trends in the Korean business and economy
– Which industries have demand for Israeli products and technologies?
– Fundraising and governmental grants
– Israeli executives sharing their experience in Korea
– Korea economy and business in diplomacy eyes
– How to leverage governmental buy-back mechanism for doing business with Korea
– Korean Executives speaking about their business
One-on-One Meetings
A number of Korean business delegations will attend the conference. The delegations will hold business meetings with interested parties.
Register now and submit your request for a business meeting in the "Set a Meeting" Tab. The number of meeting sessions is limited.
         Korea Business Conference 2014:                  Articles about Business with Korea:
Information and Inquiries: Dan Crivolotti: +972-54-5747-763 | Dan@yonaco.com
The Program is tentative and subject to changes
כנס קוריאה לעסקים 2014
מאות משתתפים, חברי קהילת העסקים ואורחים מקוריאה, צפויים להשתתף גם השנה בכנס קוריאה לעסקים ביוזמת מכון הייצוא הישראלי ו-קבוצת Yonaco. הכנס יעסוק במגוון האפשרויות לשיתופי פעולה עם הנמר האסיאתי שהפך עם השנים לכלכלה ה-13 בעולם.
הכנס יכלול הרצאות מפי מיטב המומחים בכלכלה ובעסקים עם קוריאה לרבות שגרירים, נספחים מסחריים, חברות ייעוץ וחברות ישראליות הפעילות בקוריאה כמו גם מנהלים של חברות קוריאניות שיגיעו לכנס.
עושים עסקים
אנו מזמינים אותך לכנס קוריאה לעסקים לשמוע על מגוון ההזדמנויות העסקיות שיש לקוריאה להציע לחברות ישראליות בתחומים שונים. במהלך הכנס יוכלו חברות ישראליות לפגוש את המשלחות הקוריאניותולקיים פגישות עסקים אישיות.

בין נושאי הכנס
– מגמות וכיוונים בכלכלה ובעסקים בקוריאה
– באילו תעשיות נמצאים הביקושים לטכנולוגיה ולמוצרים הישראלים
– גיוסי הון וקבלת מענקים ממשלתיים
– הצגת חברות קוריאניות ממגוון תעשיות
– מנהלים ישראלים משתפים מנסיונם בקוריאה
– כלכלת קוריאה בראי הדיפלומטיה
– מינוף מנגנון רכש הגומלין הממלכתי לעסקים בקוריאה
פגישות עסקים אישיות
מספר משלחות קוריאניות מתעשיות הטכנולוגיה יגיעו לכנס ויקיימו פגישות אישיות עם משתתפי הכנס. כמו כן יוכלו המשתתפים להפגש עם נציגי הסחר הרשמיים של קוריאה וישראל ועם המנהלים הקוריאנים של קבוצת YOANCO.


ניתן לקרוא על הפגישות האפשריות בעמוד הסמוך ואף לבקש פגישה אישית עם החברות אותן תרצה לפגוש. חברות נוספות לפגישות יתווספו במהלך השבועות הקרובים.
מספר הפגישות מוגבל!

מי יגיע לכנס
מנהלי חברות היי-טק וטכנולוגיה, חברות מתחום הציוד הרפואי, התעשיות הביטחוניות, חברות השקעה ותעשיה, משקיעים ויועצי השקעות, מנהלי קרנות הון סיכון, עורכי דין, רואי חשבון, מנהלי קרנות, יצואנים, יבואנים, מנכ"לים, סמנכ"לים, מנהלי שיווק ופיתוח עסקי, בעלי חברות, מנהלי תשתיות, יזמים ומנהלי רכש.

         מאמרים אודות עסקים בקוריאה            סיכום כנס קוריאה לעסקים 2014

לשאלות בנושא הכנס: דן קריבולוטי – 054-5747-763 | Dan@yonaco.com

* תוכנית הכנס הינה טנטטיבית ועלולה להשתנות

8:00 – 9:00 Gathering and Registration
Host: Mr. Yigal Haccoun, VP, Israel Export Institute
9:00 – 9:45 Greetings & Keynote
Mr. Lior Konitzki, Vice Director General, Head of Technology Industries Division, Export Institute
H.E. Kim Ilsoo, Ambassador of the Republic of Korea to Israel
Mr. Itzik Yona, Chairman, Korea Business Conference
Keynote Speaker:
Building Korea's Future Winning Industries
Dr. Pahk Heui Jae, President & National CTO
Korean Ministry of Trade, Industry & Energy
9:45 – 10:40 Session I
The Secrets Behind the Korean Corporate Walls
Mr. Moshe Sharon, Vice President
IMC Group

Your Seoul Secret is Safe with Me – These and Other Lies of International Negotiations


Mrs. Heather Stone, head of the Korean desk
GKH Law
Korean Mobile Gaming Industry
Mr. Lee Sungsoo, CEO
MobileBus Inc.
Presentation of The Korean Delegations
10:40- 11:20 Networking Break
11:20 – 12:35 Session II
Making Money from a Korean Wave
Dr. Alon Levkowitz, researcher
Begin-Sadat Center for Strategic Studies

Introduction of KT and It's Future Technology


Mr. Daniel M. Shin , Strategic Investment Dep.
Korea Telecom
Building a Successful Joint R&D Relationship with Koreans
Mr. Daniel Manor , CEO and Co-Founder
Ubiqam
Overview of the Coming Korea-Israel Customs Relief Program
Mr. Aviram Abramowitz , Director Clearance Process
Tax Authority
Panel Discussion: Israeli Executives Operating in Korea
Mr. Igal Karni, Deputy Director for Marketing & Sales
Elta
Mr. Alon Shlesinger, CEO
INSPIRA
Mr. Itzik Yona, CEO
Yonaco Group
12:35 – 13:05 Networking Break
13:05 – 14:00 Session III
Korean Business from Ambassador Point of View
Mr. Tuvia Israeli, Ambassador to Korea 2010-2013
Ministry of Foreign Affairs
Current & future trends for Israeli companies in Korea
Mr. Ofer Fohrer, Commercial Attaché
Embassy of Israel in Korea
Increasing Your Business in Korea by Leveraging the "Buyback" System
Mr. Gabi Golomb, Director General
The Israeli Industrial Cooperation Authority
Insights Into the Korean Economy and Business Practices
Mr. Itzik Yona, CEO
Yonaco Group
14:00 – 14:45 Networking Lunch
14:45 – 17:45 Personal Business Meetings
* The Program is Subject to Changes
---
---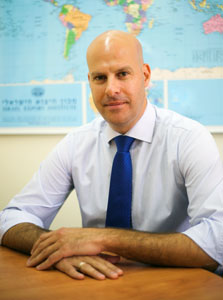 ---
---
---
---
---
---
---
---
---
---
---
MORE SPEAKER WILL BE ADDED SHORTLY…
---
The Program is tentative and subject to changes
Executives from the following entities will attend the conference:
The Program is tentative and subject to changes
Korea Business Conference gives its guests the opportunity to apply for a personal business meeting with members of the Conference delegations. As of Thursday 15.5, all meeting requests will be handled on Sunday 18.5 during the Conference and afterwards, based on time slots availability and confirmation of the Korean side.
Meetings will be held on the Conference day and/or Monday May 19th, 2014.
KT Corporation
Biggest communication services company in Korea. – מאמר בעברית אודות החברה
KT is looking for all technologies related to KT activities including: telecom, ICT, media, mobile and more.
---
Hyundai Motor – Corporate VC
Investments arm of the automotive giant – מאמר בעברית אודות החברה
---
Naver Corporation
Largest internet company in Korea. – מאמר בעברית אודות החברה
---
Commercial Department – Embassy of Israel
מאמר אודות ביקור הנספח עופר פוהרר
---
KOTRA – Korea Trade Agency
Puts you in contact with the right Korean partners. – מאמר בעברית אודות המשלחת
---
Israeli Industrial Cooperation Authority (רשפ״ת)
---
Yonaco Group – Korea Business Experts
Business development in Korea
---
SeA Mechanics
Mass production of stand and wall bracket for TV.
Die-Casting parts for automobile.
---
NURIBOM
Information Communication, SW, H/W
---
Mobilebus Inc.
Launching iOS/android games, smart TV games
---
MicroDigital
Bio Medical Devices, Medical Device Testing Equipment
---
Investment Team, Gyeongsangbuk-do Government
Provincial Government Office
---
Others and Non profit organizations

Korea Testing Laboratory (KTL)
Testing Laboratory. Certification and Assesment for Electronics, Medical,IT , Environment, Renewable energy
---
Hanyang University
Industry Cooperation Foundation
Academic- Industrial cooperation (collaboration)
---
Korea Development Institute (KDI)
Economic policy research
---
The J Com
1. Pharmacy for the new drug discovery using pulse pattern diagnosis.
2. Personalized guidance of food & nutrition.Interested in: Joint R&D for medical image equipment, living body signal, U health, rehabilitation equipment, operation robot & Surgical equipment etc.
---
The Program is tentative and subject to changes